After a long week of work, what better way is there to unwind than by enjoying Abuja's nightlife scene? In this blog, we'll show you some of the hot spots we think make for the best Abuja nightlife opportunities.
Abuja, being the Federal capital of Nigeria offers residents and visitors a seemingly endless mix of things to experience – from dining spots to nightlife hotspots. One particular pleasure-inducing activity is cocktails.
One of the most amazing things about the FCT is the enjoyable nightlife. Funny someone once said Abuja guys are always dressed in multipurpose attires- work, party, worship. Kinda true if you think about it.
Even though Lagosians will disagree, Abuja nightlife stands toe to toe with Lagos nightlife. 😅😅
As a lifestyle enthusiast, Rubeecharms is thrilled by the nightlife vibe and ambience. That being said, let's move on to the real gist. Below are 5 places you definitely should check out if you're in Abuja.
1. Hustle & Bustle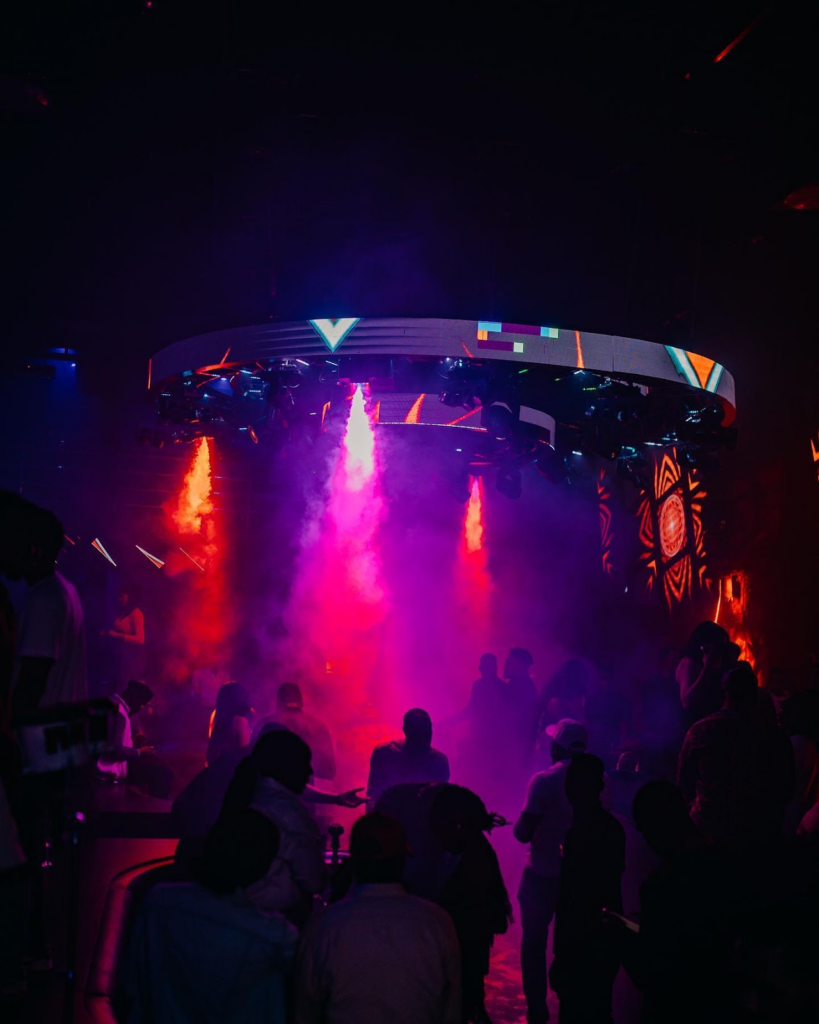 Hustle & Bustle is arguably one of the most prominent players in the Abuja nightlife business. Owned by billionaire businessmen and popular Abuja entertainment moguls, Uyi Ogbebor and Ayokunle Akinbode, owners of the famous Moscow Underground. They're recognized for hosting world-class celebrities like Rick Ross, Wizkid, Davido, Burna Boy, Tiwa1 Savage, and others. The club is located at 80 Aminu Kano Crescent, Wuse 2, Abuja.
2. Moscow Underground
After many years of reign in Abuja, Moscow Underground still holds it down among the Abuja nightlife top players. An underground nightclub with exquisite views, a beautiful environment, and all kinds of world-class drinks. If you're looking for a place to party with the big boys of Abuja on a Friday night, 35 Ademola Adetokunbo Crescent should be your next call.
3. The Caribbean Lounge
Standing shoulder to shoulder with other top players of the Abuja nightlife is the lounge with the Caribbean theme. The Caribbean Lounge is famous for its magnificent nightlife experience. They have an elegant hangout spot, accompanied by all kinds of assorted drinks, and hits for entertainment. The Caribbean Lounge is located at Oti Carpet Plaza, Adetokunbo Ademola Crescent, Wuse 2.
4. Play Imperial Lounge
When you think Play Imperial Lounge, think class. A scenic view, and an ambience with top-notch customer service. Just the go-to place for ultimate partying. The music, drinks, more importantly, the calibre of people who party here, are simply trendy. Their prices are quite affordable for a place great such as this. This nightlife wonder is located at 167 Adetokunbo Ademola Crescent, Wuse 2, Abuja.
Have you visited any of these places? Let us know which ones are the best in the comments section below.